Granger Chamber of Commerce Banquet
March 17, 2018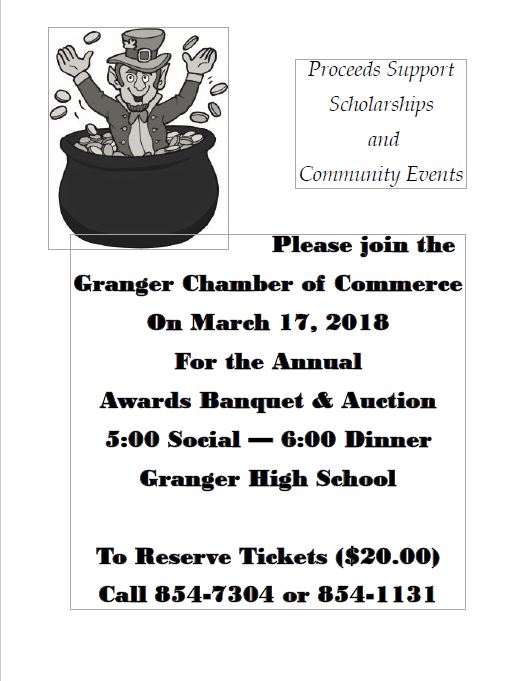 Click Here for Printable 2018 Banquet Flyer
Granger Chamber of Commerce Business and Volunteer Nominations
Anyone may nominate a business or community volunteer.
The Business award is presented to a business that demonstrates a focus on quality, a high level of customer service, and that generously supports the community through either volunteerism and/or financial support.
The Volunteer award is presented to an individual who selflessly gives of their time and resources to promote the quality of life in the community.
Click Here for Business-Volunteer Award Form
Welcome to the new Granger Chamber of Commerce Website. Over the next two months we will be updating information on the site until it is complete.